Semester at Sea, Fall 2018 Reflection
3 September 2019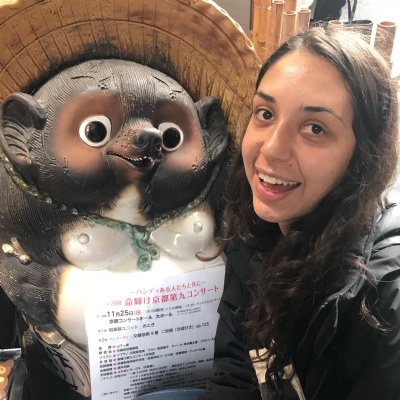 I wonder if my journey of self-discovery and exploration would be half as rich as it has been if it wasn't for UWC. My name is Seda and I am a current student at St. Olaf College in Minnesota, majoring in Political Science with a concentration in International Relations.
UWC feels like a sweet dream with all my sweet memories of Dutch waffles, long walks in our Narnia fields, late night conversations on the 3rd floor of Kurt Hahn building, colourful culture weeks full of music, dance, FOOD, Glorious Food, and laughter in the midst of our IB academic struggle. Sorry for the inside jokes and names - this speaks to my particular experience at UWC Maastricht, in the Netherlands. I miss everything about it, even the 20 kgs that I gained during my 2 years (haha). Ok - joking about the last one.
One of the most magical doors that UWC has opened for me after my graduation was being accepted to participate in a study abroad program called Semester at Sea on a full scholarship funded by UWC Davis Foundation. It literally is what it sounds like - with 450 other students I went around the world on a ship travelling, studying, doing research and having my jaw dropped every other day because of the mind-blowing experiences that were awaiting me. We travelled to Germany, Spain, Ghana, South Africa, Mauritius, India, Myanmar, Vietnam, China, Japan, Hawaii and disembarked in San Diego, California. This was an absolute dream that came true. 11 countries, priceless and infinite amount of stories, joy and sadness, big surprises and also disappointment that I found sailing around the world with Semester at Sea.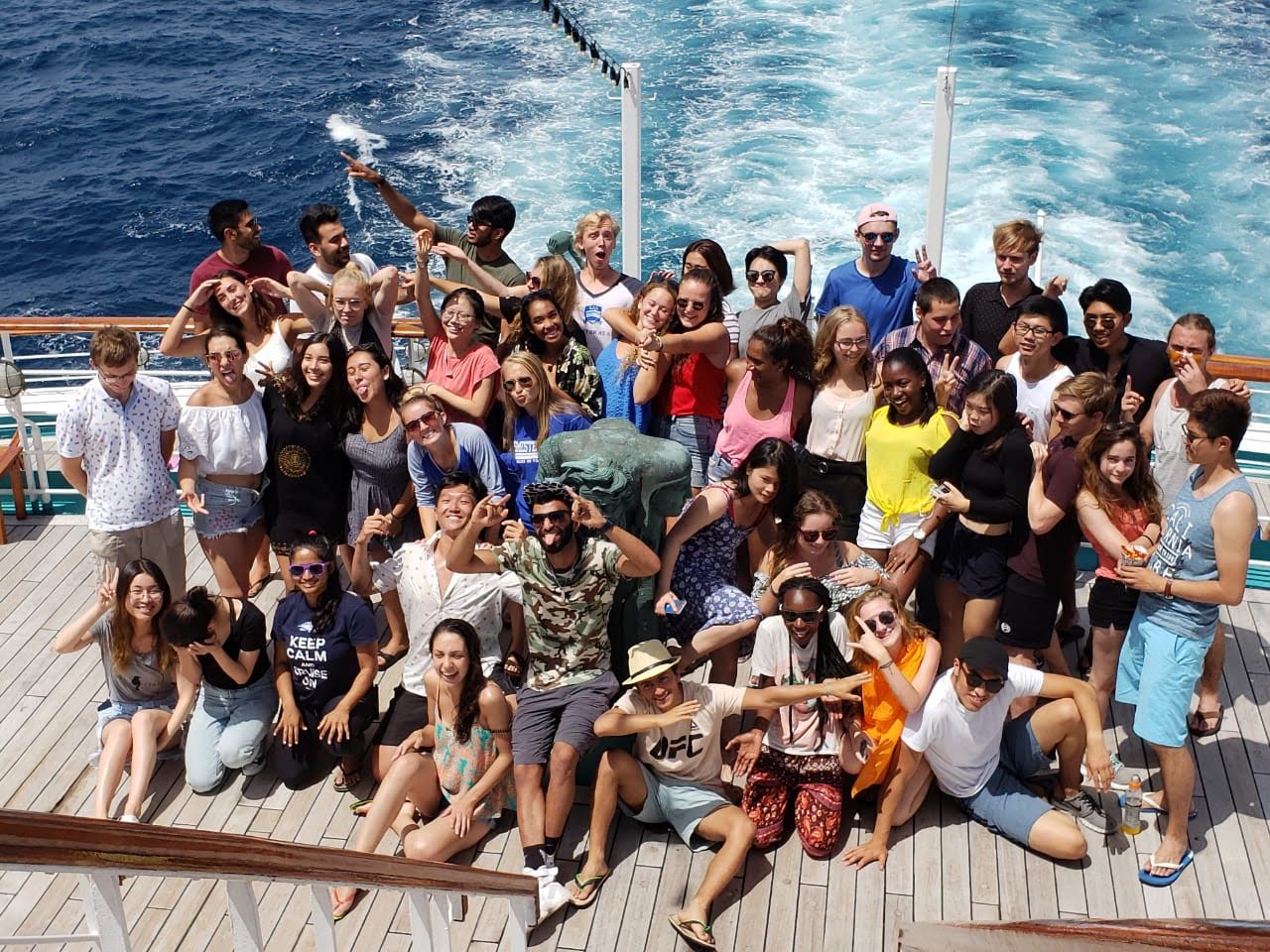 If you happen to be still reading this Friday afternoon post, you should know the Earth is round - I have checked. Semester at Sea helped me to care about the world more on a personal level by attaching personal stories and emotions to places and people from around the world. I have seen how relative the world is, how conflicting the luxury was that we had at Semester at Sea in contrast to the modest and often unfair and challenging life that many people have. On the other hand, being educated through a Western curriculum, I have come to believe that the Western world often overlooks the development and the advances that the Global South has made by perpetuating a constant poor image of said countries always being in need of help - while ironically the development of the post colonial powers largely lies on the resources that were being stripped off consistently for centuries. On a brighter note, the world is a fascinating place worth discovering. I was humbled and privileged to represent UWC movement at Semester at Sea and I will always be grateful for that.
P.S. I miss having dinners on Deck 9, outside - staring at the ocean, at the waves crashing onto each other and onto the ship while the sun is going down.
Seda Bagiryan