#ArtsakhStories: Andrei - the Teenager from Artsakh with a Big Dream
25 March 2021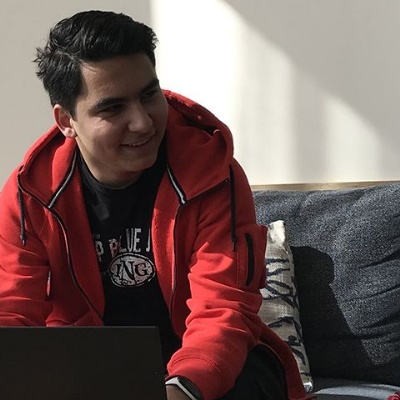 As the war ended, UWC announced an extension of the application deadline for residents of Artsakh
UWC (United World Colleges) is a global educational movement aiming to make education a force that unites people, nations and cultures for peace and a sustainable future.
By that time, I was in Stepanakert. In the household that gave me refuge during the war, that is, in the house where I lived, were three schoolchildren. And one of them decided to apply to UWC.
Filling in the application took several days: he had to write several essays, then go through oral and written interviews, a language test…
But he was not admitted.
And I decided to find out who were the Artsakhtsi youngsters who gained the opportunity to study at an international school.
There were three of them. I found Andrei Sarkisyan and asked: "Why were you chosen?"
He laughed: "Well, why did you choose me for this interview? There were three of us, right? Maybe, it was for the same reason", ­– jokes Andrei.
I looked at him. He is a dark-haired, smiling 16-year-old young man with shining eyes and surprisingly well-organized speech.
Over the past year, Andrei Sarkisyan changed three schools. Firstly, he was forced to leave the Shushi Technological University and move to Yerevan, then he moved again, back in Artsakh, but this time to Stepanakert.
And now he is waiting to see, which of the international UWC schools he will study at. "I think I'll go to Canada," – says Andrei. However, he cannot name a reason behind this belief. "If not to Canada, then I have no idea, where…"
And then we come back to the first question. But this time Andrei is very serious and tries to answer it in a thoughtful way. He says that, perhaps, he was able to adequately present his ideas, vision, outlook for the future, which probably coincided with the expectations and plans of the school.
We talk about the possible and desirable Canadian school. I claim, it would be very tempting to study and live there. "I know," – Andrei answers, – "but I'm ready. And no matter how others may try to keep me in this new, kind and nice country, I will still return to the city where I belong."
And he will. I am sure.